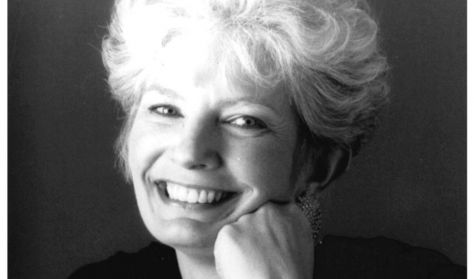 Barbara Barstow Legacy Concert
Date: Sunday, October 2, 2002 at 3pm - Concert, 4pm - Reception
Tickets/General Admission: FREE
No Events Found
You've selected a program from the past.
Last event date: Sunday, October 02 2022 3:00PM
Join us on Sunday, October 2 for a legacy concert in honor of Barbara Barstow featuring alumni musicians of the New Jersey Youth Symphony, Westminster Community Orchestra, and special guests, conducted by NJYS Artistic Director and Principal Conductor Helen H. Cha-Pyo, Music Director of The Discovery Orchestra George Mariner Maull, and Conductor of Westminster Community Orchestra Ruth Ochs. 
Barbara Barstow was the second Artistic Director of NJYS (2000-2009) and longtime conductor (1981-2009) who spearheaded the start of the Preparatory Orchestra, Junior Strings, and Orchestral Strings Training Ensemble (OSTE), as well as the annual NJYS summer camp. As an extraordinary teacher, conductor, educator, and mentor, she inspired thousands of young people at NJYS with her infectious enthusiasm for music and passion for excellence. No words can adequately express our sadness at Barbara's passing or our gratitude for almost 30 years of her dedication and visionary leadership that has helped shape NJYS into the thriving musical community that it is today. Our hearts go out to NJYS alumni whose lives were touched by her incredible gifts. 
This concert will bring together two organizations, NJYS and friends and WCO and friends, as well as their alumni, who represent the musical community she loved and served. Together these two organizations will set the perfect stage for a heartfelt tribute to Barb's inspiring career.
Warning! The basket time limit is about to expire!
estimated time left:
00:00
Time limit has expired. Please, put item(s) in to basket again.
---